PAST EVENTS
Video clip launch at the Wesley Anne in Northcote on February 21st 2020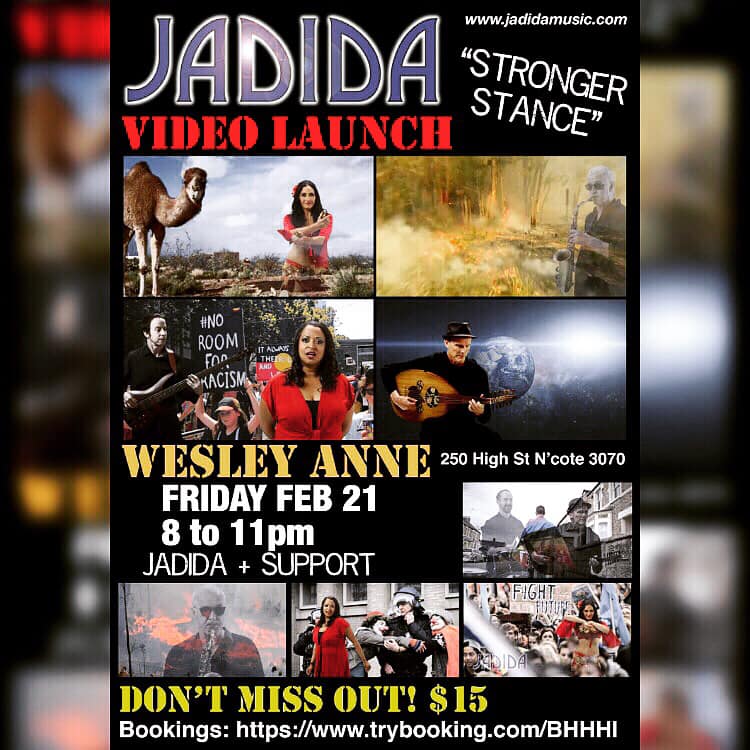 Jadida's live spring surfing carnival performance!
Saturday October 27th, 10 pm, free!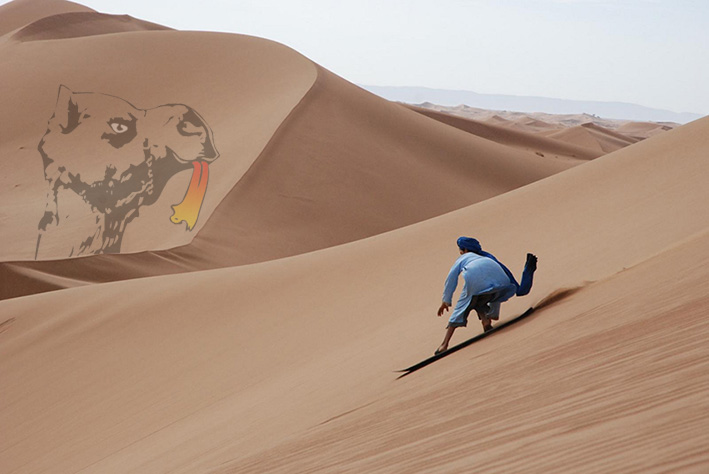 Globe to Globe Festival Kingston (no not Jamaica…lol)
Unique opportunity to see Jadida live! Saturday March 4th, Bar Oussou, Sydney Rd, Brunswick, 9.30pm, FREE!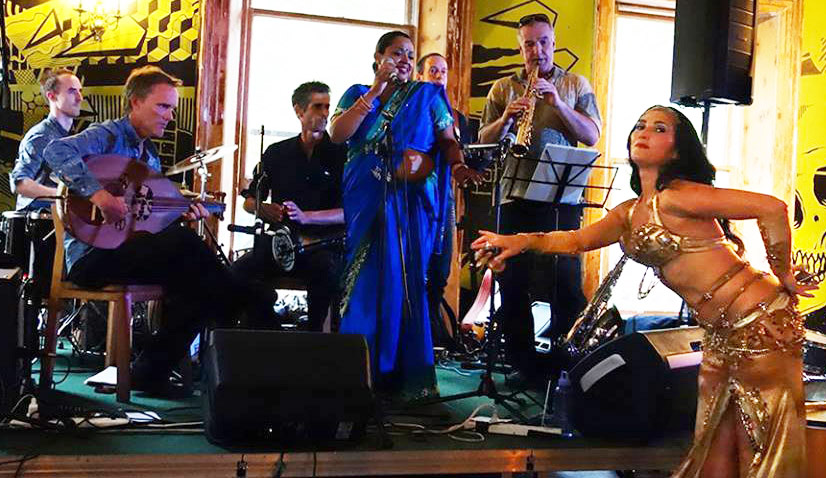 MAYA CHARITY FUNDRAISER CONCERT
*** Supporting HerSpace ***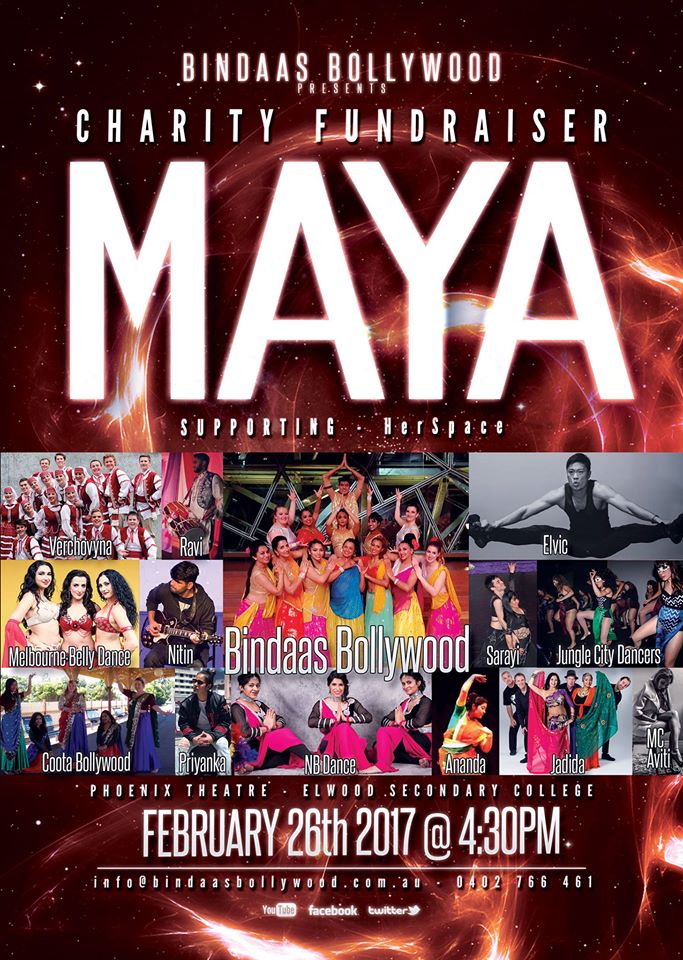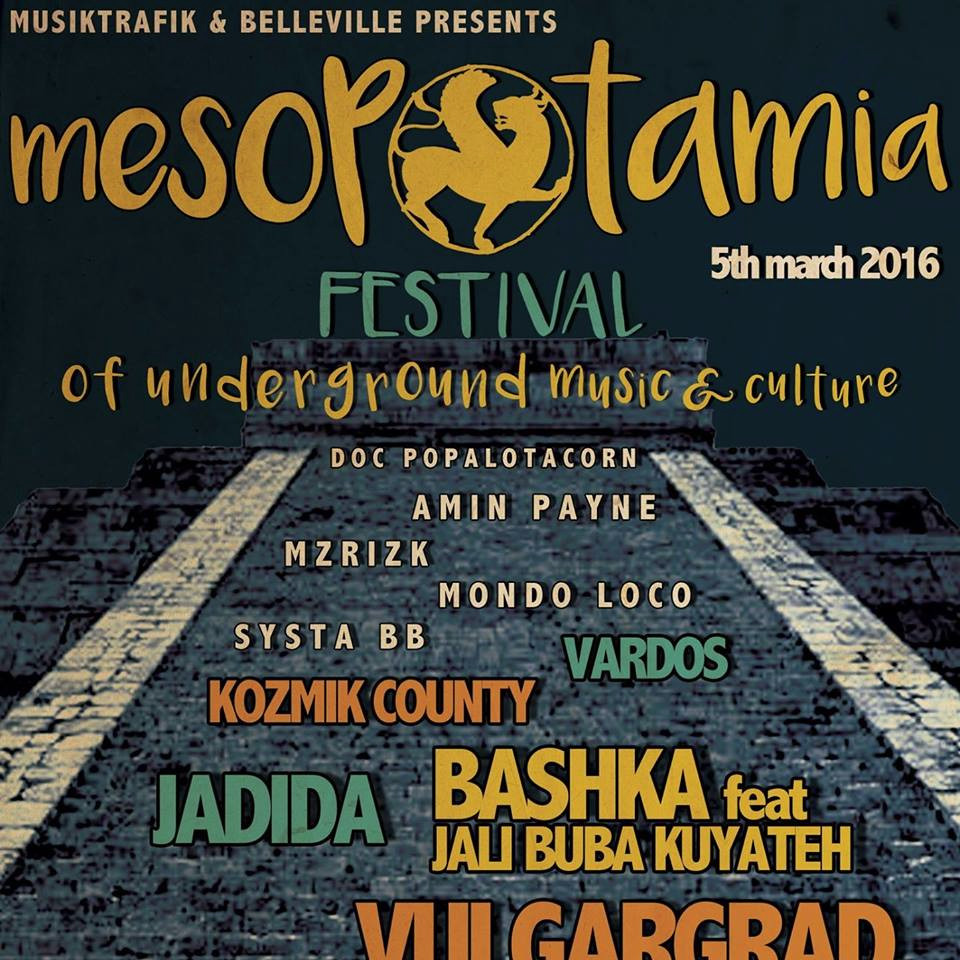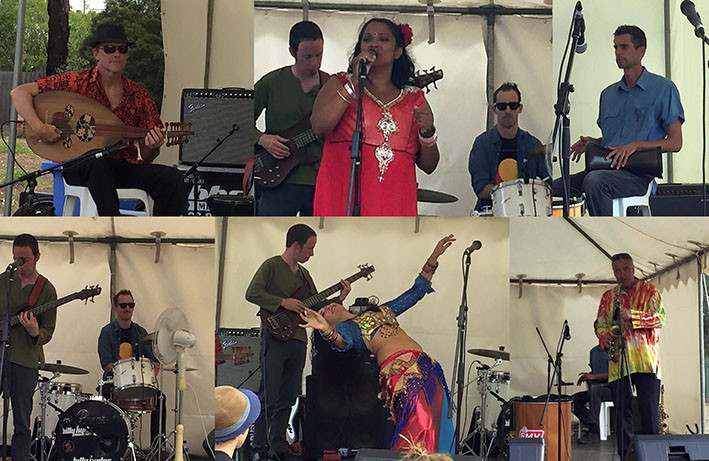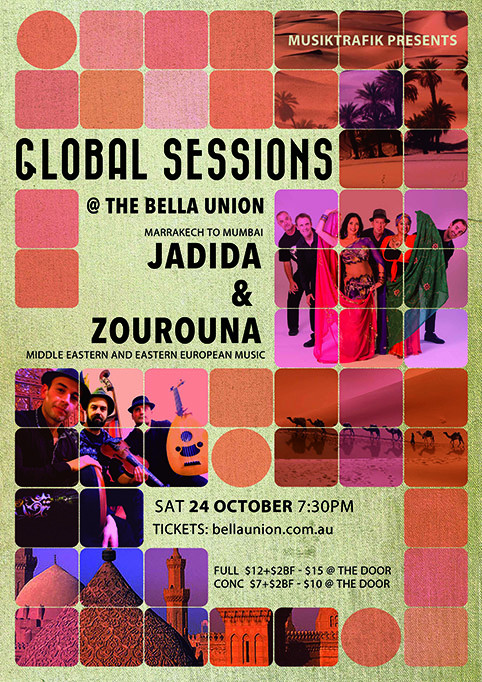 http://www.bellaunion.com.au/program_guide/show_990/
Latest news about our Bella Union gig on the 24th. Hithanjanee and Zi'dhu from Bindaas Bollywood will be dancing with Jadida! Check out the video!
We'll match this! Forward to 50 seconds!
https://www.youtube.com/watch?v=CQx2ds18NKM
Jadida is very proud to perform at the Spiegeltent Saturday August 15th, an intimate sit down theatre show, starring the one and only Rachel Brice (US), live music by Zourouna and Jadida and performances by Asanti Dance Theatre, Melbourne Flamenco, Kajal, Lakita (NSW), Lilly Sim (SA), Rosa Canina (NZ), Melusina, Virginia, Ekaterini and Josie!
SOLD OUT!
However you can catch us the week before at Bar Oussou
Jadida returns to Bar Oussou
Saturday August 8th 10pm, 653 Sydney Rd, Brunswick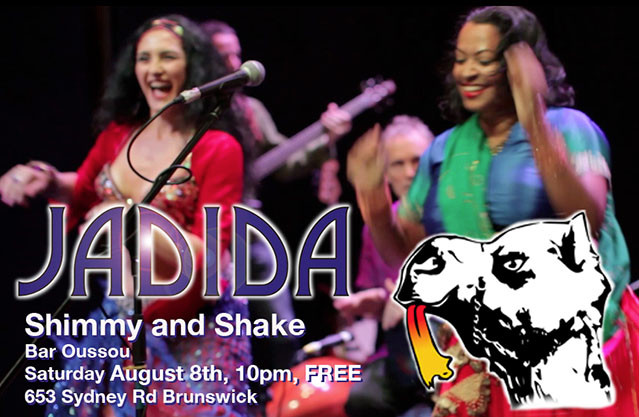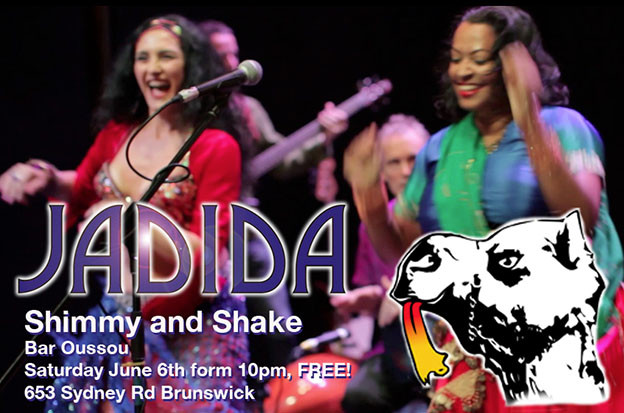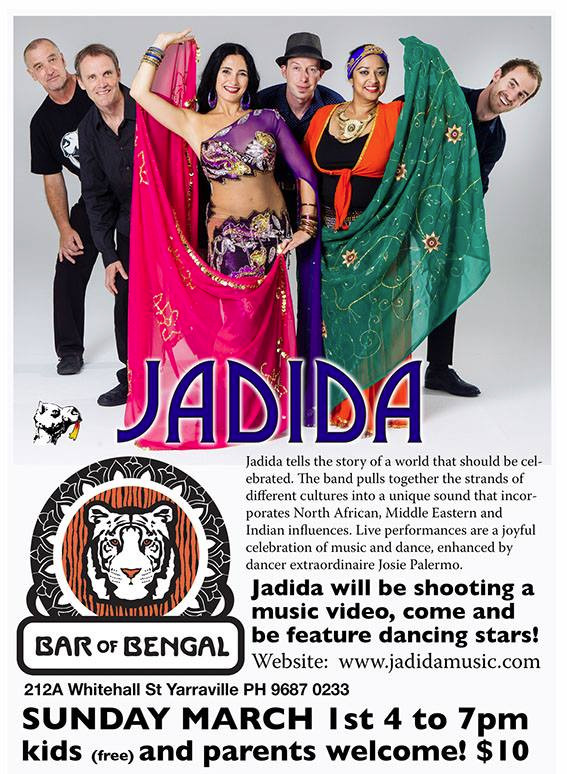 Other upcoming performances, Sat March 21st Ceres Harvest Festival,
Sunday March 22nd Federation Square
Jadida is performing at the Yarraville Festival Sunday February 15th 2.15pm "End of the World" stage!